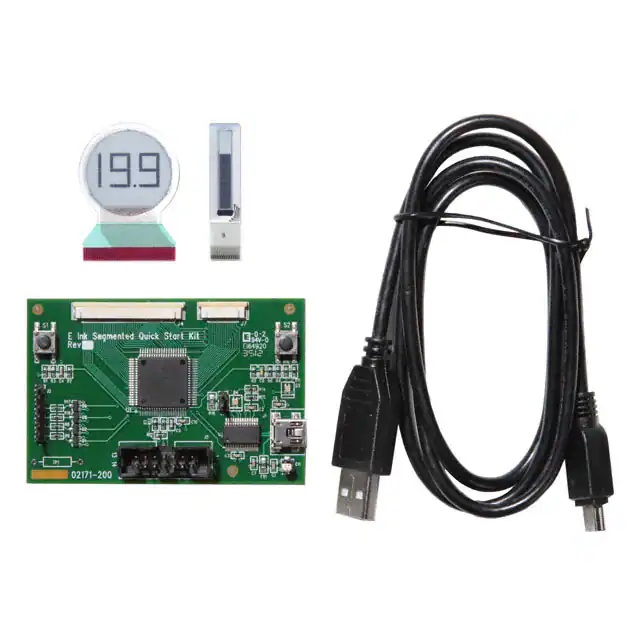 Features
● Ultra Low Power – Bi-stable, drawing power only when updating the display. Consuming approximately 0.5 micro amps per cm2 while switching the display, E Ink displays require zero power to display a static image.
● Thinness – Thickness can be between 380 and 560 microns.
● Rugged – Non-glass and shatterproof for added durability.
● High contrast – Daylight readable with a 180 degree viewing angle.
● Design – Manufactured in any 2D shape such a circle, triangle, or abstract shape, enhancing industrial designs. In addition, E Ink's unique capabilities allow for the foreground and background to be reversed from black on white or white on black.


Package content
● Renesas MCU board designed for 5 volt driving with interconnect to a series of standard E Ink segmented displays
● Mini USB cable to connect to a Windows™ PC
● Sample demo project with source code
● Two standard E Ink segmented displays
● On-line design guides
● A Windows™ PC application to configure and run the demo board
● Standard Parts – Drawings/Pin Map