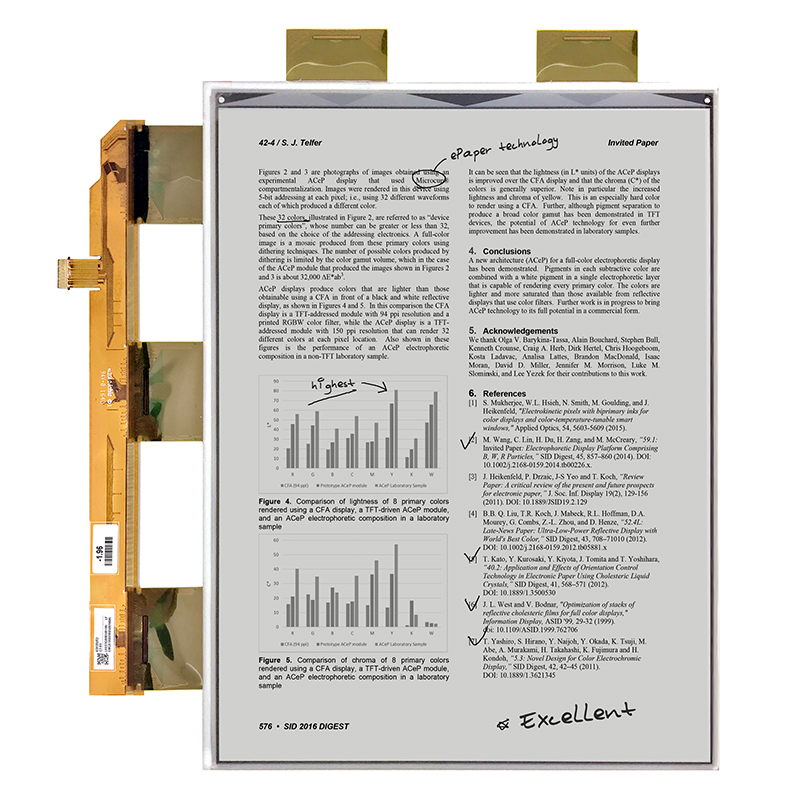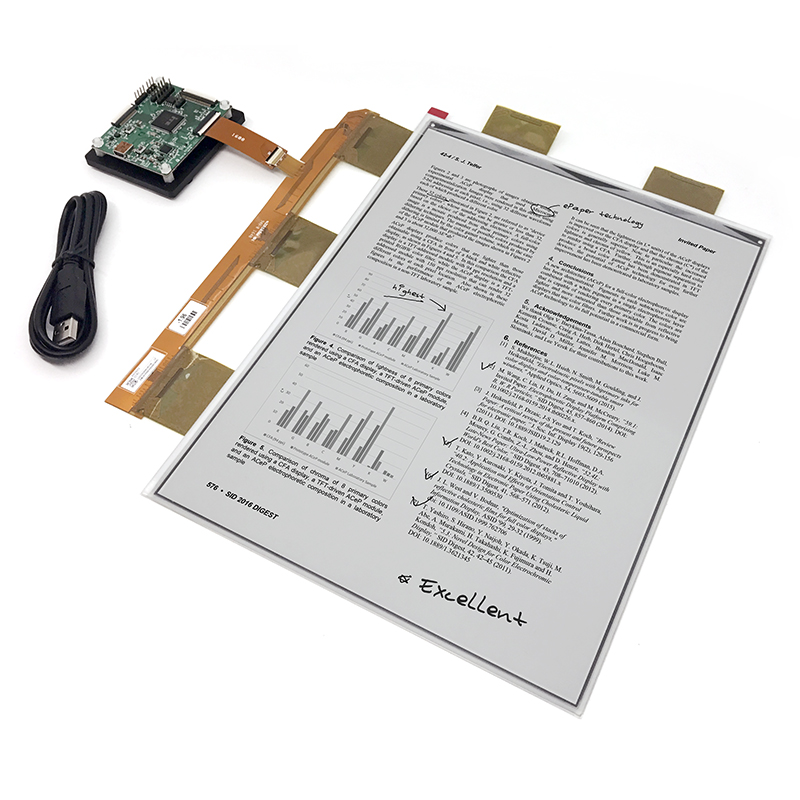 Black & White
13.3˝ ePaper Display
« Compatible with E Ink ICE evaluation kit »


13.3˝ ePaper Display (VB3300-NCB) is a reflective electrophoretic E Ink® technology display module based on active matrix TFT substrate. It has 13.3" active area with 1600 x 1200 pixels, the display is capable to display images at 2-16 gray levels (1-4 bits) depending on the display controller and the associated waveform file.

● Driving Board is not included in the display module package.


● Please make sure you are in possession of a E Ink ICE Driving Board.
Please select the corresponding project, and we will provide you with relevant support files according to your needs.
Application
Reading & Writing
Education
Business & Office
Mobile & Wearables
Retail
Logistics & Factory
Healthcare & Hospital
Transportation & Outdoor
Indoor Signage
Home & Appliance
Automotive
Innovative Design
Module Size
13.3˝ ePaper Display (VB3300-NCB)
Customers also considered
ICE Driving Board
Introduction
About This Item
EPD Layout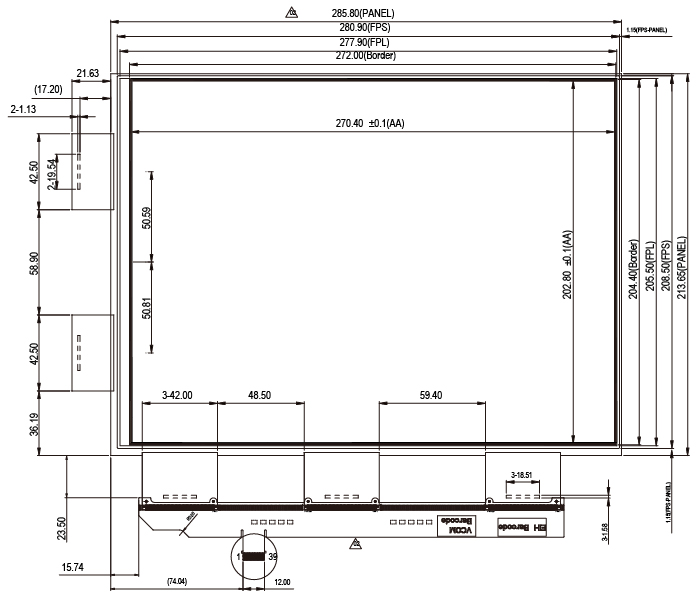 Features
● High contrast reflective / electrophoretic technology
● 1600×1200 display
● High reflectance
● Ultra wide viewing angle
● Ultra low power consumption
● Pure reflective mode
● Bi-stable
● Commercial temperature range


Package content
● 13.3˝ ePaper Display (VB3300-NCB)
● FPC Adapter
Specification
Product Information
1600 (H) × 1200 (V) pixel
285.8 (W) × 213.65 (H) × 0.78 (D) mm
Compatibility Table
E Ink ePaper Display Module v.s. Driving Board
Technical Documents
Download
Browsing online and downloading