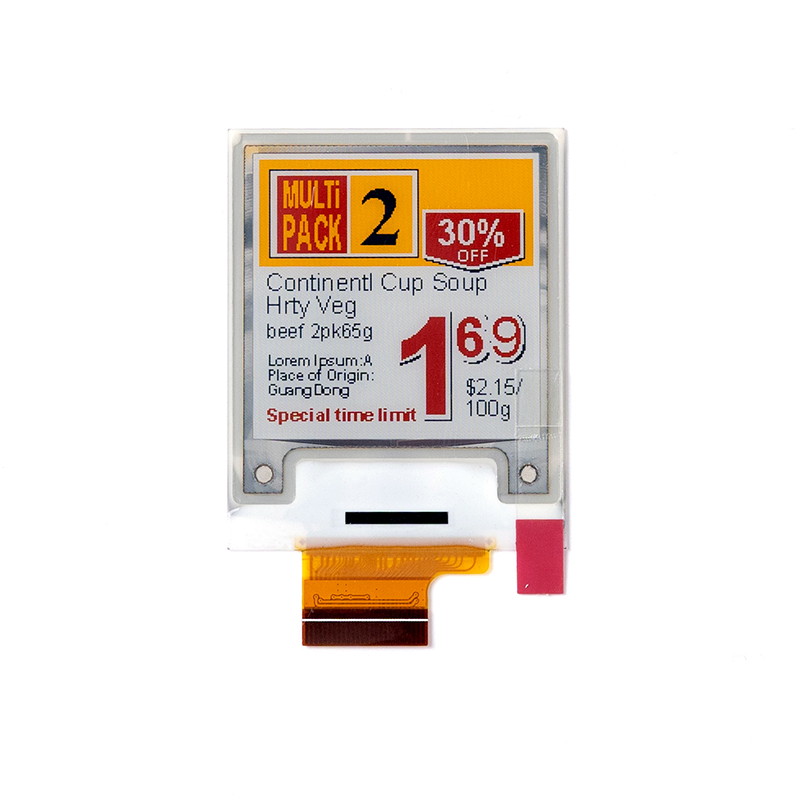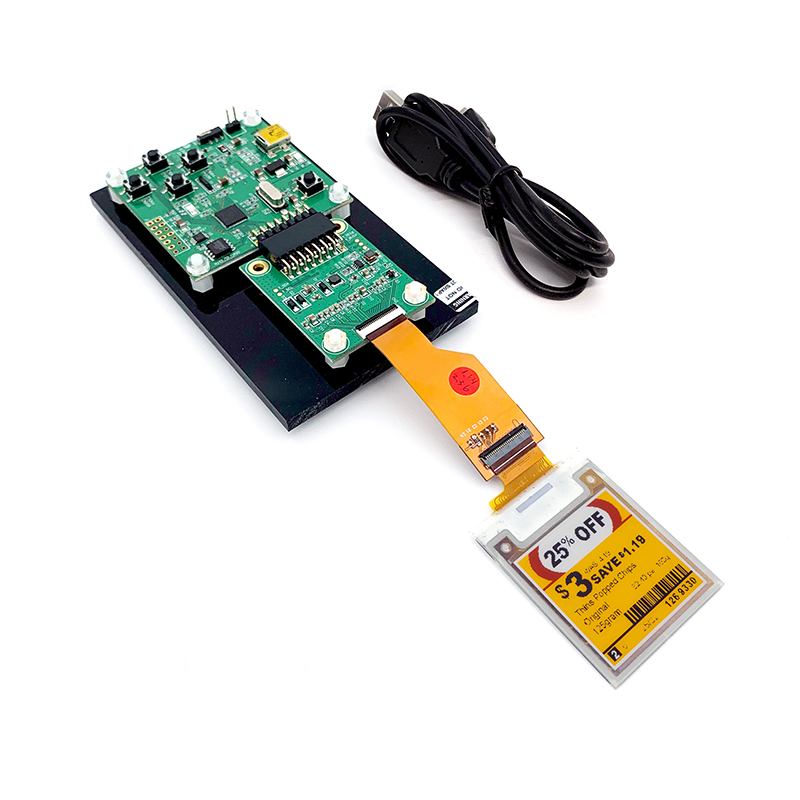 4 Colors
1.64˝ Spectra™ 3100 ePaper Display
« Compatible with E Ink HULK evaluation kit »


1.64˝ Spectra™ 3100 ePaper Display (EB2000-AFA) is a 1.64-inch color EPD, reflective electrophoretic E Ink technology display module based on glass active matrix TFT substrate. It offers 4 colors of black, white, yellow and red images.

E Ink Spectra 3100, bright and saturated color combinations contributed by 4 –Pigments system for creative promotion and faster update time, wide temperature range to accommodate more needs. High resolution (144 ppi) to display more content to attract consumer's attention.

By applying 1.64˝ Spectra™ 3100 ePaper Display (EB2000-AFA) with Hulk development kit enables you to develop innovative applications that benefit from low-power consumption of ePaper displays. It features simple installation and quick tryout for the desired applications. One can use development kit to load and view custom images on E Ink display with a PC or a laptop.

Learn more about HULK Driving Board.

This model is suitable for the applications of ESL.

Driving board is not included in the display module package.
Please purchase a HULK Driving Board package for EB2000-AFA
Please select the corresponding project, and we will provide you with relevant support files according to your needs.
Application
Reading & Writing
Education
Business & Office
Mobile & Wearables
Retail
Logistics & Factory
Healthcare & Hospital
Transportation & Outdoor
Indoor Signage
Home & Appliance
Automotive
Innovative Design
Module Size
1.64˝ Spectra™ 3100 ePaper Display (EB2000-AFA)
Customers also considered
HULK Driving Board
Introduction
About This Item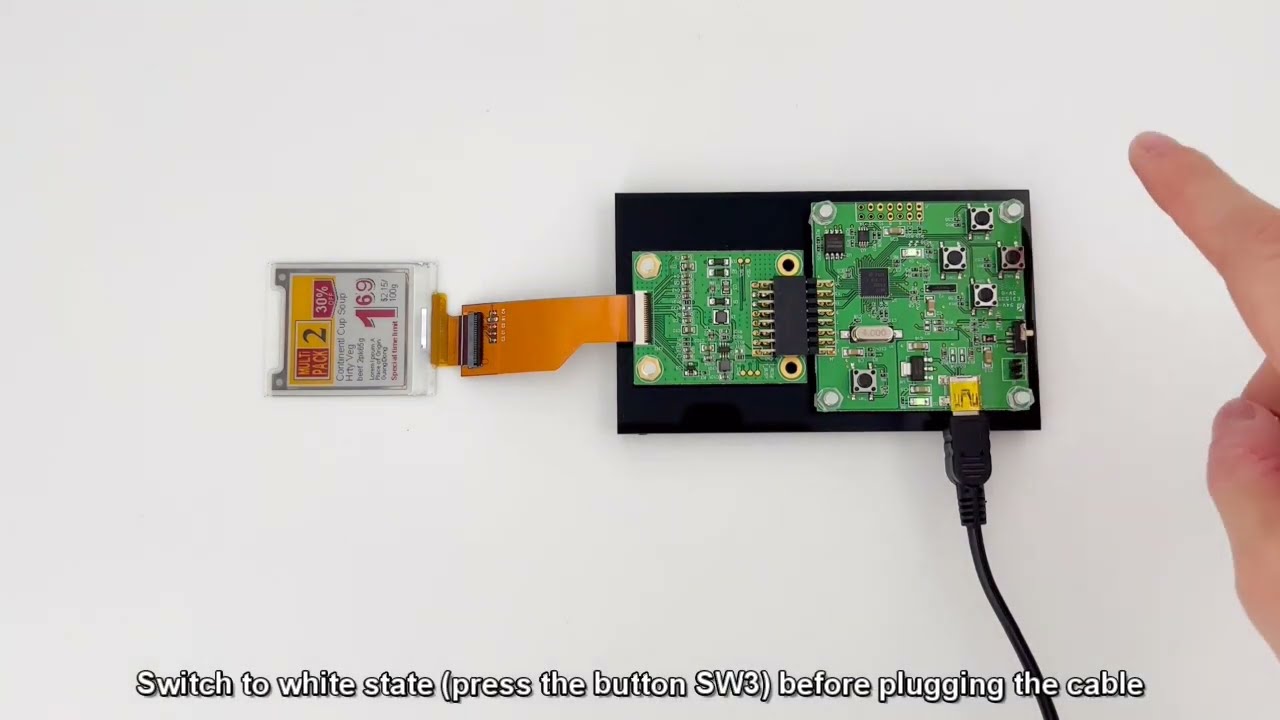 EPD Layout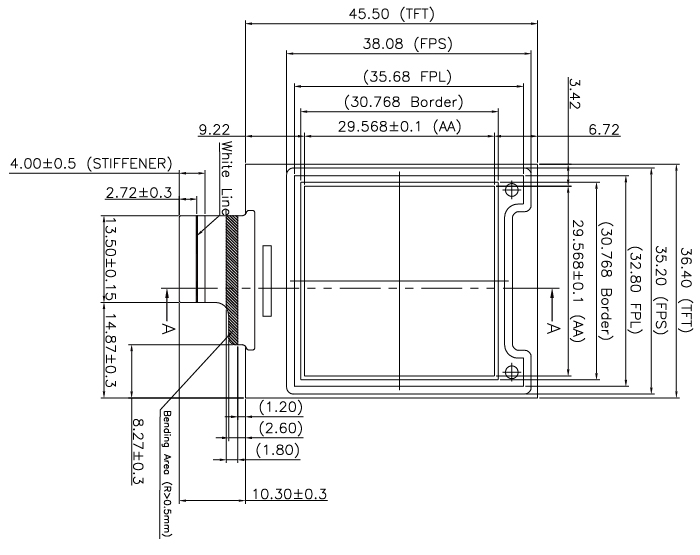 Features
● Highlight Red and Yellow color
● High contrast
● High reflectance
● Ultra wide viewing angle
● Ultra low power consumption
● Pure reflective mode
● Bi-stable
● Antiglare hard-coated front-surface
● Low current deep sleep mode
● On chip display RAM
● Waveform stored in On-chip OTP
● Serial peripheral interface available
● On-chip oscillator
● On-chip booster and regulator control for generating VCOM, Gate and source driving voltage
● I2C Signal Master Interface to read external temperature sensor
● Available in COG package


Package content
● 1.64˝ ePaper Display (EB2000-AFA)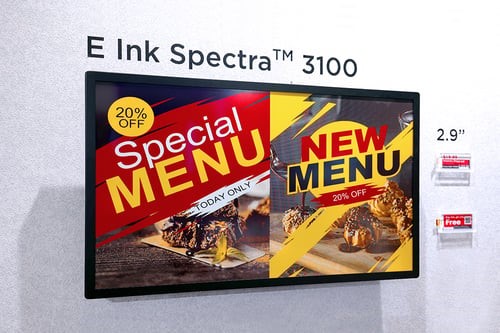 Applications
E Ink Spectra™ 3100 is a four color (black, white, red, yellow) ePaper designed for electronic shelf labels (ESL) and retail signage. Spectra 3100 offers retailers vivid colors, an improved update time, and an expanded temperature range for red and yellow states, to satisfy retailers' needs to operate ESL tags and advertisement signage in various environments with stores.
Specification
Product Information
29.568 (H) × 29.568 (V) mm
45.5 (W) × 36.4 (H) × 0.85 (D) mm
Compatibility Table
E Ink ePaper Display Module v.s. Driving Board
Technical Documents
Download
Browsing online and downloading
FIND MORE
Related Products
Welcome to know more products details