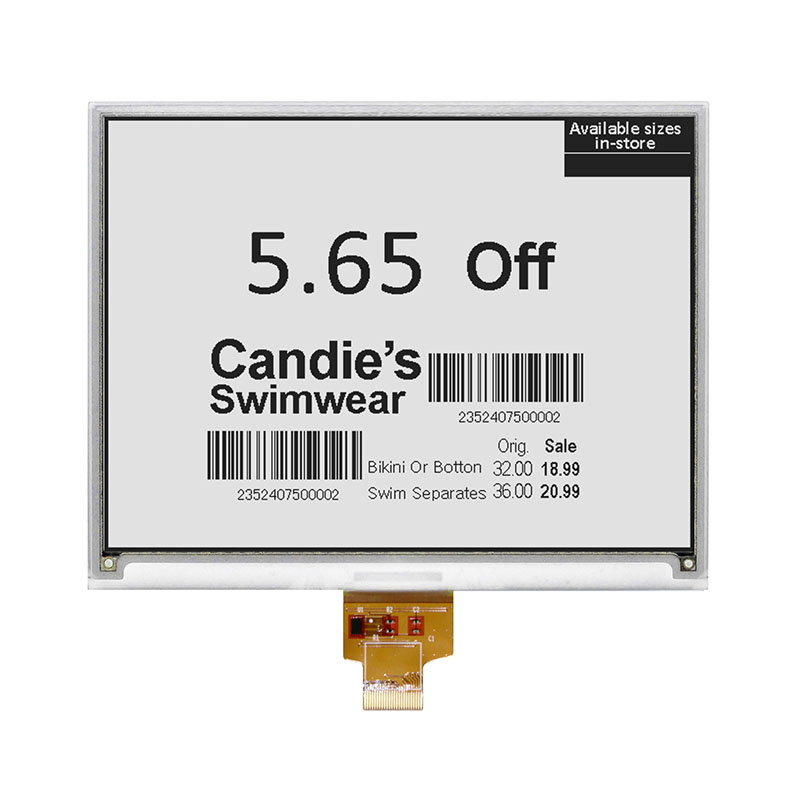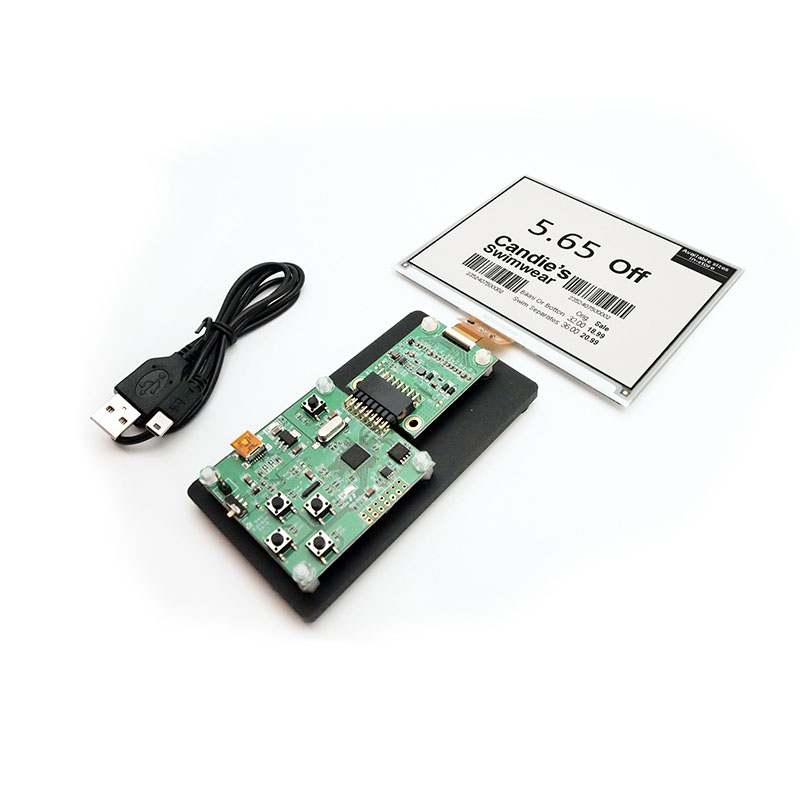 Cold Temperature
5.65˝ Aurora™ ePaper Display
« Compatible with E Ink HULK evaluation kit »


5.65˝ Aurora™ ePaper Display (VC2207-EGA) is a reflective electrophoretic E Ink technology display module on an active matrix TFT substrate. The diagonal length of the active area is 5.65" and contains 600 x 448 pixels. The panel is capable of displaying 1-bit black/white images depending on the associated lookup table used. The circuitry on the panel includes an integrated gate and source driver, timing controller, oscillator, DC-DC boost circuit, and memory to store the frame buffer and lookup tables, and additional circuitry to control VCOM and BORDER settings.

● Please make sure you are in possession of a E Ink HULK Kit. Go to HULK


● Firmware programmer (MSP-EXP430G2) kit is required to update firmware.
Please select the corresponding project, and we will provide you with relevant support files according to your needs.
Application
Reading & Writing
Education
Business & Office
Mobile & Wearables
Retail
Logistics & Factory
Healthcare & Hospital
Transportation & Outdoor
Indoor Signage
Home & Appliance
Automotive
Innovative Design
Module Size
5.65˝ Aurora ePaper Display(VC2207-EGA)
Customers also considered
HULK Driving Board
Introduction
About This Item
EPD Layout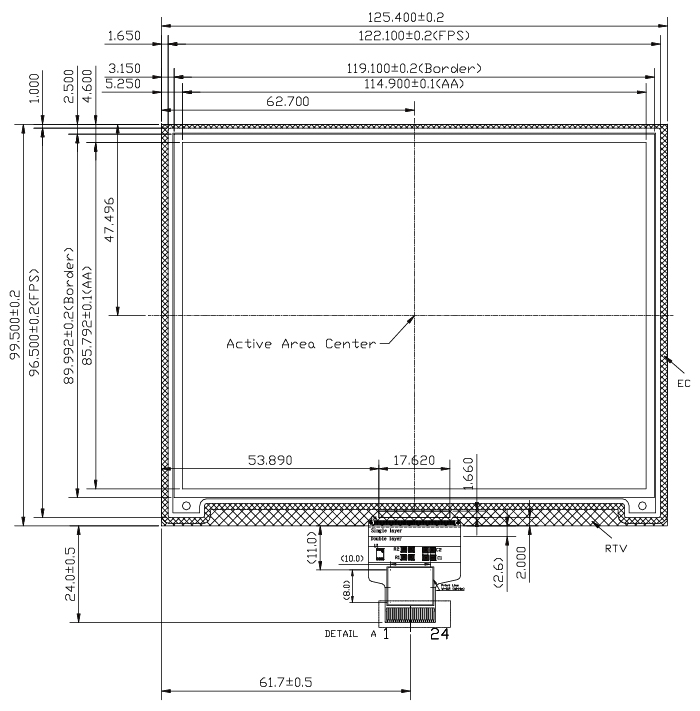 Features
● High contrast TFT electrophoretic
● 600 x 448 display
● High reflectance
● Ultra wide viewing angle
● Ultra low power consumption
● Pure reflective mode
● Bi-stable
● Commercial temperature range
● Low current sleep mode
● On chip display RAM
● Serial Peripheral Interface available
● External SPI flash/eeprom for waveform
● On-chip oscillator
● On-chip booster and regulator control for generating Vcom, Gate and Source driving voltage
● I2C Signal Master Interface to read external temperature sensor


Package content
● 5.65˝ Aurora™ ePaper Display (VC2207-EGA)
Specification
Product Information
125.4 (H) × 99.5 (V) × 1.15 (D) mm
Compatibility Table
E Ink ePaper Display Module v.s. Driving Board
Technical Documents
Download
Browsing online and downloading
FIND MORE
Related Products
Welcome to know more products details